I am very pleased to be able to offer the following services to artists, galleries and collectors:
Location-based photography with full lighting set up and colour managed workstation

I bring all necessary studio equipment and flash lighting to photograph large 2D items, including oil paintings and framed images behind glass, plus three dimensional artworks and antiques. Working with you to check images as we go, on a fully calibrated workstation, you can be assured that digital files will provide an excellent match for your originals and you will also be able to get a good indication of how your originals will look on various print media types (known as "soft proofing"). 
Photography of art collections for insurance, valuation and probate
I offer very discreet collections 
inventory photography
, to document artworks and valuables of all kinds. All images are stored in password protected galleries without association with physical location, to assist with cataloguing. Please
get in touch
for more information.
High quality digital files 
For online use on websites, blogs and all social media and for reproduction as inkjet/ Giclee prints or CMYK publication. The latter can be supplied as full resolution JPEG files (compressed for ease of transfer) or full resolution TIFF files (uncompressed for ultimate quality and preferred by some printers/ publishing  houses).
Standard images will comfortably yield A3 size prints at 300 dpi resolution or even larger prints for inkjet/giclee printing, depending on the print media.
Very large image files (c.60MB) can be created via multiple capture stitching/ sophisticated interpolation techniques to generate files capable of considerable enlargement, if required. Generally I will supply files carefully matched to your envisaged maximum output. Please
get in touch
with your requirements.
Proof prints

Prints from A4 up to A3+ size for portfolio use and for distributing to clients. 

For a small fee I can create a useful A4 montage print file, featuring the complete artwork, accompanied by a detail of the key area of the image (example below). The colour correct A4 proof print can easily be mailed to interested collectors and can make all the difference when conducting online sales.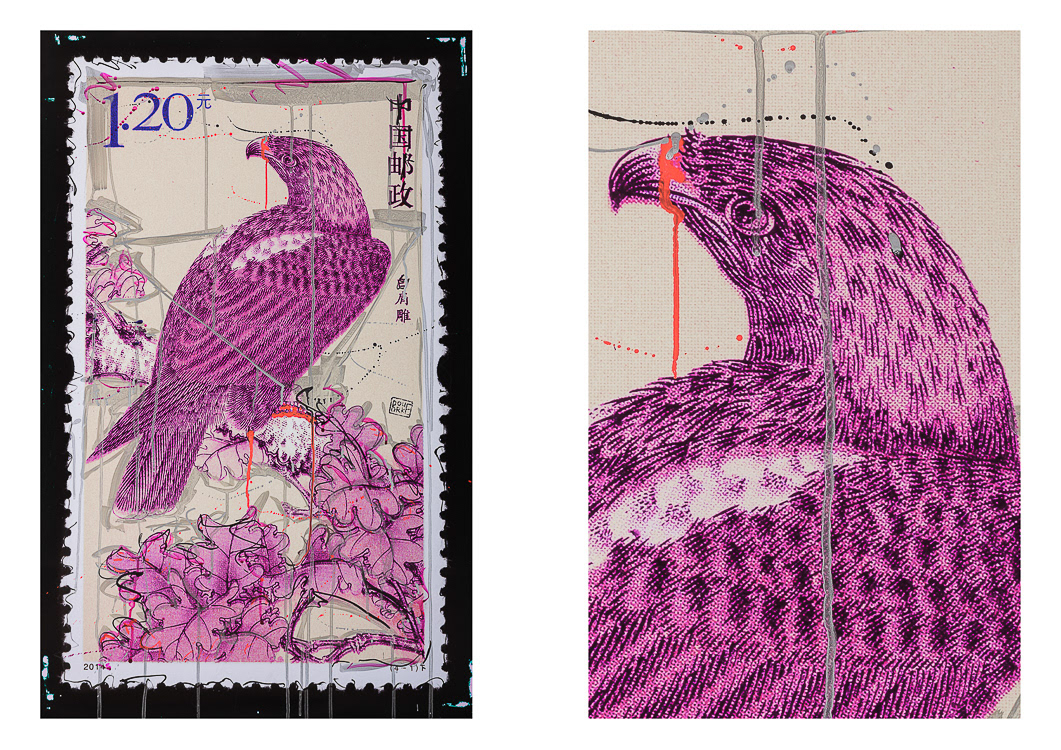 Archiving and supply of files
Let me take the headache out of your digital asset management! I can help with archiving of complete and ongoing collections and art inventories, with work available for online reference and download. I can also assist with supply of image files to publishing outlets in their preferred and optimum formats.